[ad_1]
On Monday, members of the Senate Rules Committee sent a bill to buy the historic Estate Catherineberg home from the West Indian company for a final vote after making a provision that would have reduced WICO's statutory payment in lieu of taxes of $ 700,000 per year. to $ 250,000 per year.
The Estate Catherineberg building was constructed in 1831. The Danes considered it to be the residence of a governor, but instead decided to rebuild the existing Government House, starting in 1864. WICO, then a private company, purchased the property in 1917.
The government purchased WICO in 1993. Around this time, WICO began renting out the historic former Danish Consulate to the government for $ 1 per year, apparently as a residence for Governor VI. Federal law declares Government House on St. Thomas the official residence of the Governor. Governor Charles Turnbull resided in Catherineberg for a short time and is the only governor to have done so. Although this is an important historic structure, built in 1831, it remains moldy and unsuitable for family life or entertaining.
The bill originally devoted all of WICO's remaining PILOT – payment in lieu of taxes – to installing the house. WICO's net contribution to the tax offices would be zero, and the historic structure would become the property of the general government and, if all goes well, a museum.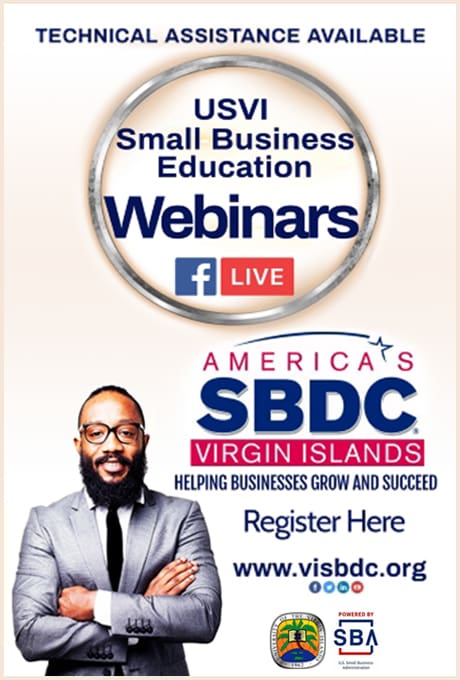 Several senators said they would rather turn the structure into a museum but not cut PILOT so drastically.
"My only heartburn with this particular bill is that we are reducing the PILOT to $ 250,000, which is actually 26% of the $ 700,000 that was there and I think it should be pretty gradual, and I think we should start with 50 percent at $ 350,000 first, so let's meet somewhere in the middle at some point. But I think the drastic reduction to $ 250,000 is problematic, "said Senator Novelle Francis (D-STX).
"We are financially strapped as a government," Francis added.
Newly installed WICO chairman Clifford Graham, a former Senator VI, broadly reiterated the remarks by his predecessor, Joseph Boschulte, in April about WICO's declining income, making it difficult for PILOT to pay. Graham said WICO's revenue declined after the VIPA-owned Austin "Babe" Monsanto facility opened in Crown Bay in 2006.
He also told senators that he did not think WICO should have the responsibility of turning the house into a museum, as it lacked expertise in this area.
Senators were overwhelmingly in favor of WICO setting up the museum and offsetting the costs of its PILOT.
"I would tend to agree with my colleagues… that WICO should be responsible for promoting this particular property," as WICO already has many sales and promotion agreements with cruise lines, the president said. of Senate Myron Jackson (D-STT).
He asked Graham what the property cost WICO to maintain. Graham said costs ranged from a high of $ 220,000 to a low of $ 60,000, depending on the year, depending on what needed to be done.
WICO operates and maintains the territory's largest cruise port, the WICO Pier, and also operates the adjacent Havensight Mall, which is owned by the Government Employee Retirement System. Established as a corporation, WICO is wholly owned by the Public Finance Authority, a government agency VI. Therefore, she and all of her assets ultimately belong to the government.
WICO has long paid a fixed fee – a payment in lieu of taxes, of $ 700,000 per year – instead of paying corporate income tax, property tax or gross revenue taxes. Until 2006, WICO paid its PILOT in full, but since then has made partial or token payments. He has lost millions of dollars in his payments and currently owes $ 6.65 million.
Although owned by the government and despite a Supreme Court ruling VI that it is indeed a government agency in many respects, WICO has so far refused to comply with the VI Open Records Act and to d " allow the public access to all of its meeting minutes and financial records. . The VI Daily News and in particular its reporter Jonathan Austin have provided extensive coverage of its failure to respond to repeated requests for documents and information, as part of a larger series on the lack of transparency in several VI government agencies. .
"Have you discussed with your board the possibility of publishing more information and being more transparent? Senator Janette Millin Young (D-STT) asked Graham.
"I think my position is irrelevant because the board sets the policy," Graham said.
"It's a good political exit. But I maintain my position that WICO is not doing enough. The Daily News is fighting its own battle. … But it's very personal for me as a policy maker when WICO withholds financial information, "Young said.
Senator Brian Smith (D-At Large) asked Graham what his salary was.
"It has been a long-standing policy of the WICO Board of Directors not to discuss any personnel matters in an open forum," Graham said.
Without detailed information, it is difficult if not impossible to determine whether WICO could pay its PILOT if it changed its tax priorities. For example, if several senior executives are paid as much or more than the current president of the University of the Virgin Islands, who earns well over $ 300,000, or the former executive director of the Water and Power Authority, who earns $ 300,000 $ per year, then paying them salaries more in line with the governor's pay level of $ 150,000 per year could mean the difference between WICO being able to pay what it owes its owner and being unable to pay. Likewise, a well-paid legal advisor could make a big difference. Or not, depending on the actual data.
Francis asked Graham if water taxis would be helpful in moving tourist traffic from WICO to other parts of St. Thomas.
"One of the biggest complaints that passengers have talked about is traffic," Graham said.
Often they plan to leave early to make sure they get back to the cruise ship on time, he said.
"Any moment in traffic really robs them of the opportunity to walk into our stores and spend more money," Graham said.
He also raised the possibility of having a single fare for making multiple trips, so that visitors can easily see multiple attractions. (See "Water Taxis Finally Arrive at Charlotte Amalie Port" in the related links below.)
After amending the bill to leave the PILOT unchanged, the committee sent the bill back to hearing. The votes to send the bill were: Young, Jackson, Francis, Sens. Marvin Blyden (D-STT) Positive Nelson (ICM-STX) Jean Forde (D-STT) and Sammuel Sanes (D-STX). All the members were present.
[ad_2]